So Close, Yet So Far--Episode 48
Most of these pictures are from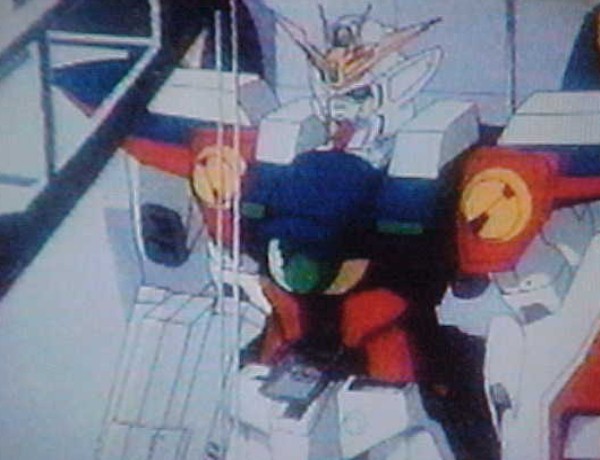 Relena: Wait, Heero. *in Wing Zero's hatchway* Tell me why it's necessary for you to go too.
Heero: Hm. *drops eyes*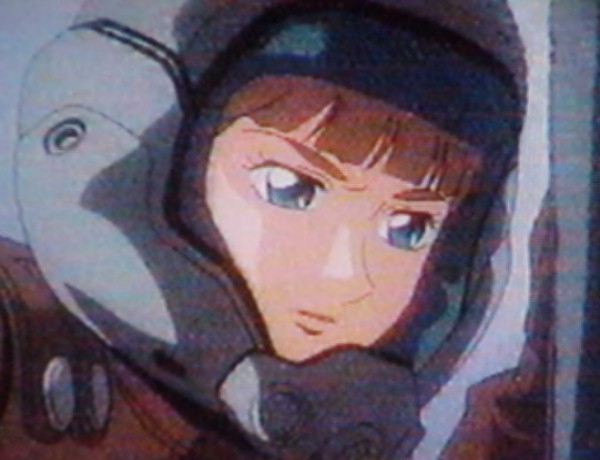 Relena: Libra is going down. Ther isn't any reason left to keep on fighting. *looks away* My brother, Milliardo Peacecraft, and the White Fang have been defeated.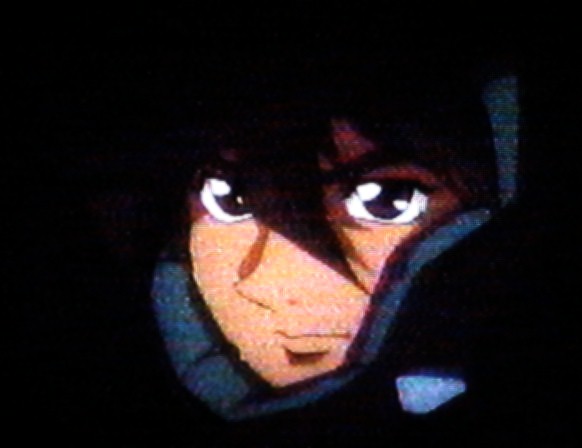 Heero: *looks up and smiles* I'll make you a bet. Zechs doesn't think that he's lost. What's more, I doubt him or Trieze are ever going to allow this battle to end.
Relena: What?
Heero: *looks at controls* That's why I 've got to go and fight them.
Relena: *is angry and leans forward* Oh, do you really thing if you go that the war is going to come to an end?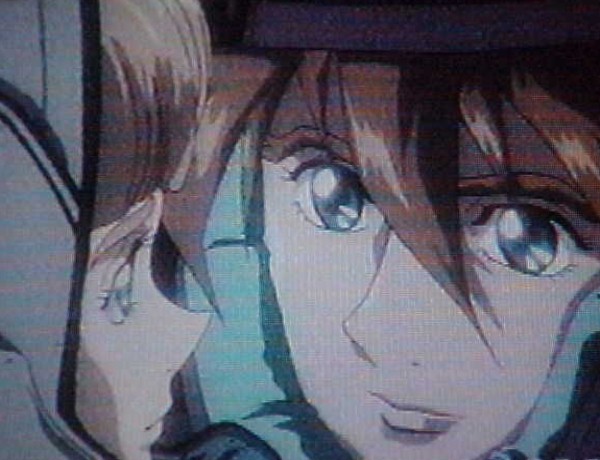 Heero: *reaches out, grabbing her, and pulls her face to his, his eyes are shining* I'll defeat Zechs, and I'll go get Trieze. Then the war will be over. Afterward, if you make it out of here, there'll finally be peace. This is the only thing I can do for you.
Relena: *eyes fill with tears* Heero.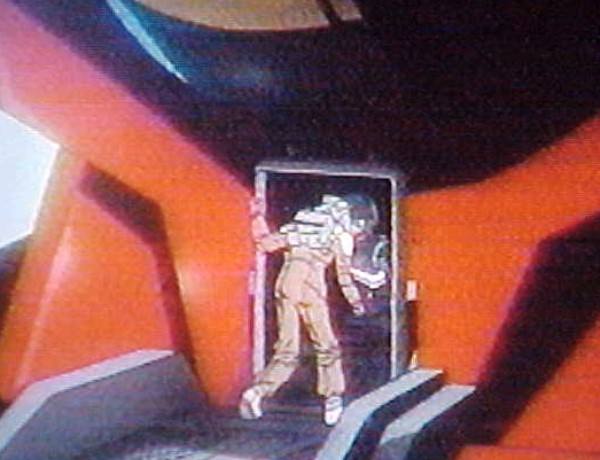 Heero: I promised that I would protect you. But in order to protect you and the Earth Sphere, Relena. I have no choice but to fight.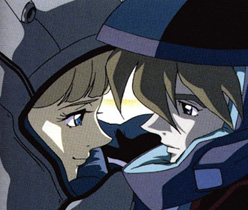 Relena: No.
Heero: Please let me fight.
Relena: *mad* I won't, no way. Heero, you're planning to die aren't you? *her visor shuts* Huh?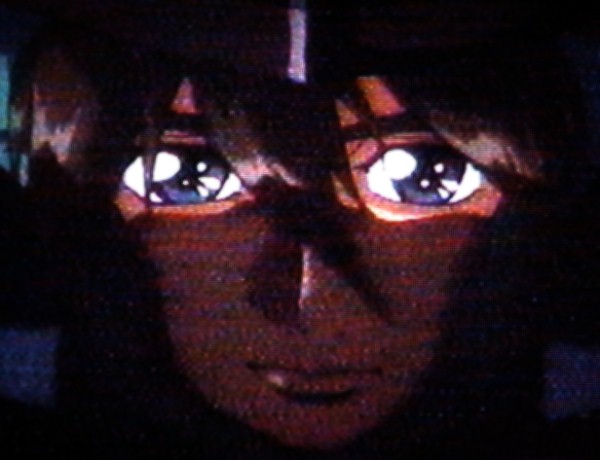 Heero: Believe in me. *pushes her out of the cockpit and closes hatch*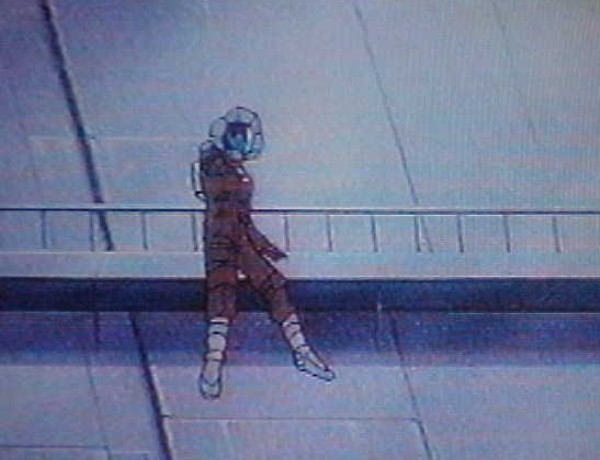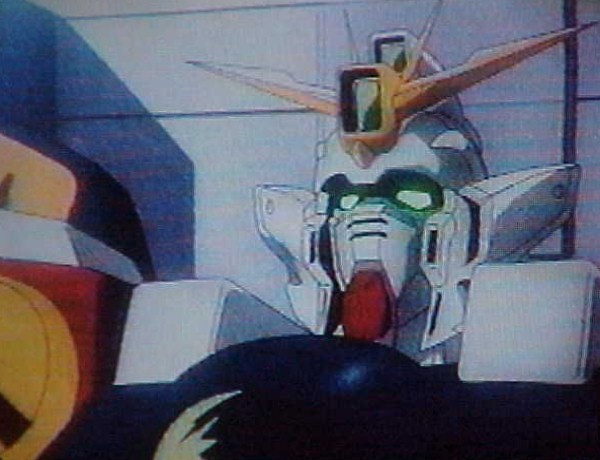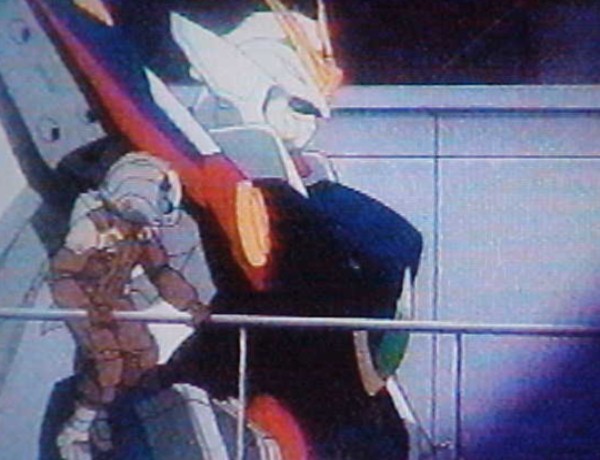 Relena: Heero! *grabs onto railing and looks back at Wing Zero* I do, believe in you. Yes I do.
Heero: Goodbye, Relena. *blasts off*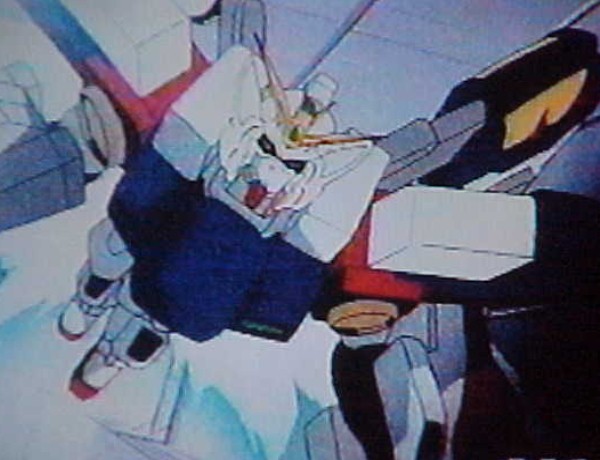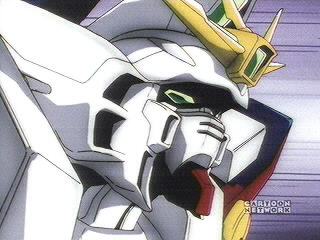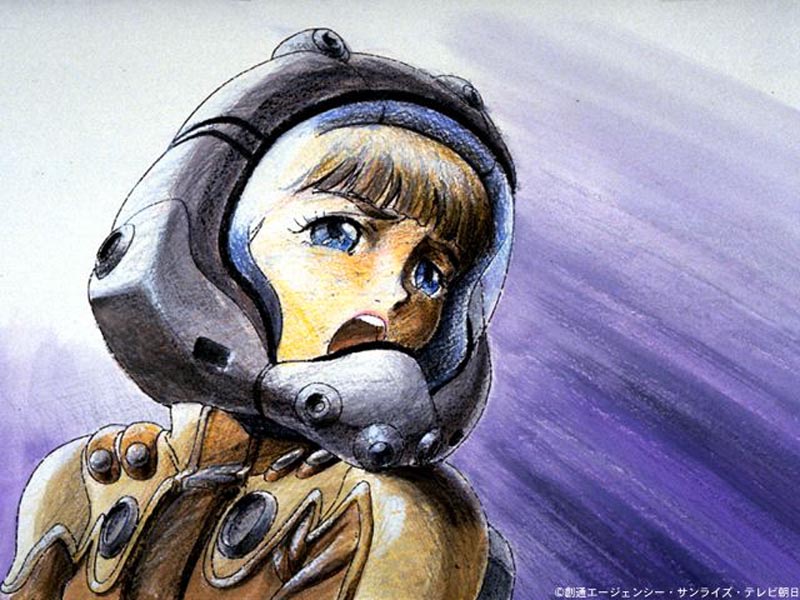 Relena: Heero!